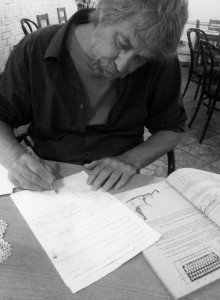 I am Jos Legrand, living in Maastricht, a two thousand year old city in the Netherlands. I am a typewriter and art historian, as well as a teacher and lecturer.
My life's work has been dedicated to the visual arts, both theory and practice. Until 2013 I taught at several Art and Cultural Institutes in the Netherlands. In addition to my interest in the arts, I decided early on to devote my time to typewriters. This side of my life is what this website is about.
This website is still under construction.
So, please return again.